Advertising
The Taunton Visitor Centre team can offer numerous popular advertising opportunities in Taunton Town Centre to promote your business or event. Including the Castle Bow and High Street banner sites, the information screen within the Visitor Centre, flag post pennants and A2 poster rotundas. We are also happy to promote businesses and events for FREE through our digital media platforms.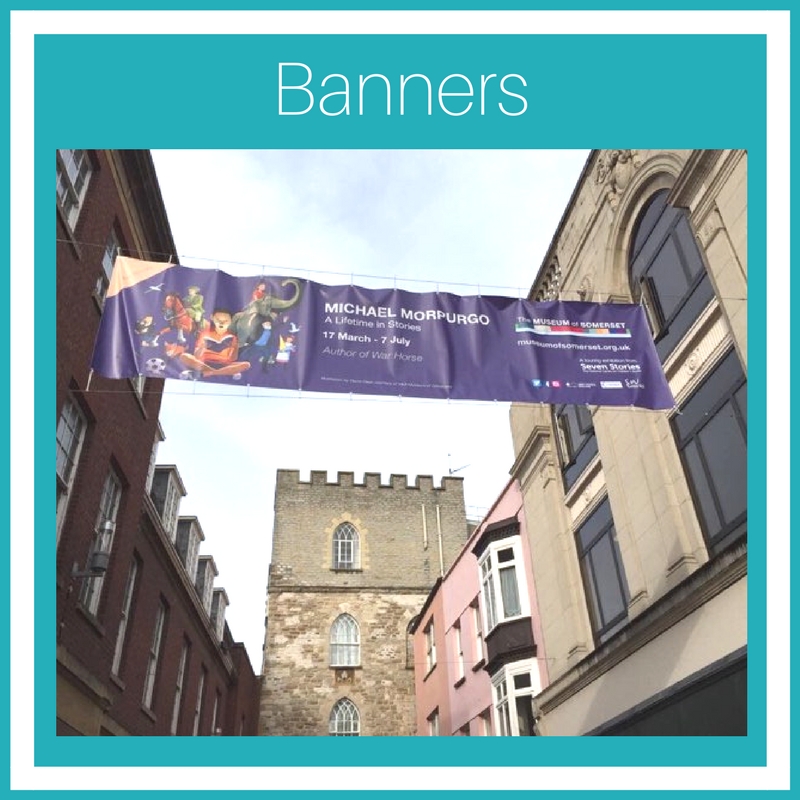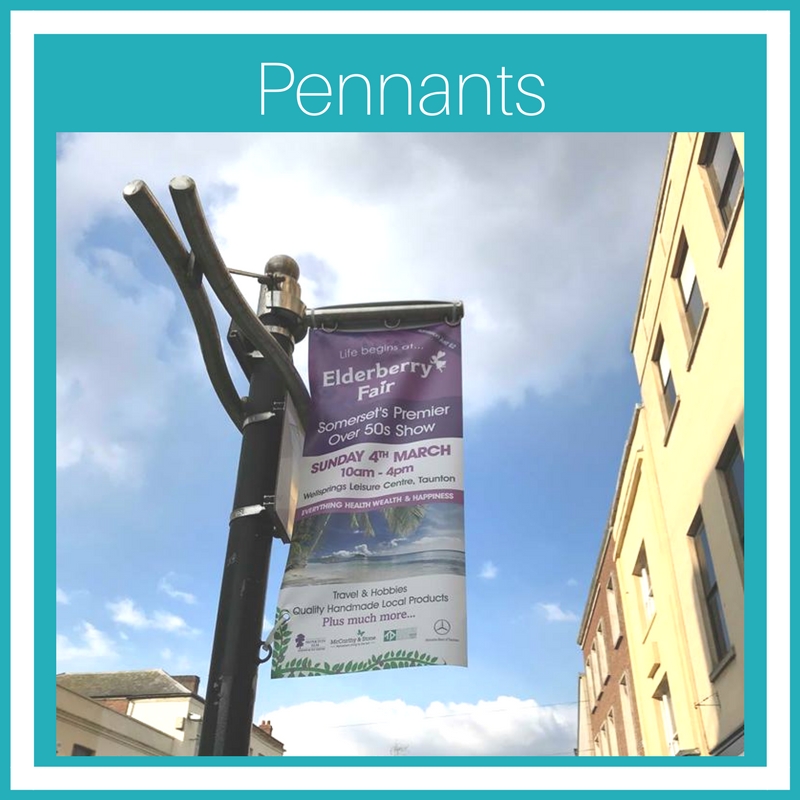 BANNERS:
Castle Bow Banner must be 6m wide and 1.5m drop (can be printed both sides and windproof material is advised)
High Street Banner must be 6m wide and 1m drop (printing both sides and windproof material is advised)
All Banner space hire bookings are subject to Somerset County Council approval on all bookings (SCC will only accept bookings from "non for profit events" and reserve the right to refuse any booking application)
Minimum of 4 weeks noticed required for all banner bookings.
PENNANTS:
Pennant Locations can be found on North Street, Fore Street and East Street
Pennant size 375mm W x 850mm H
Minimum of 4 weeks noticed required for all pennant bookings
ROTUNDAS:
Poster Size A2 (58cm x 39cm)
Rotundas are located outside Taunton Visitor Centre, Lloyds Bank, Goodlands Gardens and Vivary Park.
Posters hire durations runs from Thursday weekly
CHARGES:
Banners - £350 for a two-week booking (including installation and removal costs but not printing costs of the banner - these bookings are subject to SCC approval whose decision is final)
Information Screen - Prices from as little as £1.00 per poster/advert per week
Pennants - 12 pennants £400 (including VAT) for a 2 week installation period (this includes installation and removal costs, but not the printing of the pennants) For any additional 2 week period £200 (including VAT)
Poster Rotundas - £12.50 per poster per week including VAT (20% discount available for charitable and not for profit organisations on rotunda services)
A2 poster printing available for additional charge
Please note: Submitting a completed booking form does not give automatic permission for your advertising to go ahead.
The information provided will be considered (and where appropriate an invoice for use of the space will be forwarded) and a decision will be made for Rotundas within 10 working days and banners and pennants can take up to 4 weeks.
Thanks!