About Taunton & West Somerset outdoor event spaces
How it works and what we do
What we do
We are here to help and support you through the process of implementing an event on Council owned land, or booking one of our promotional spaces. This portal will make the event booking process quick and straightforward.
Terms and conditions of hire
Please follow the links below to view the terms and conditions of hiring one of the Council's parks or open spaces. The scale of your event ('A' or 'B') - in terms of its size, nature, audience profile etc. - will determine which of these terms best apply:
How it works
Once you have provisionally booked your space you will need to upload an event management plan (EMP) and risk assessments, and supply us with a copy of your Public Liability Insurance (PLI) certificate that covers the date of your event, as well as build and break-down periods. Your Public Liability Insurance must be for a minimum of £5 or £10 million cover, depending on whether your event is Scale A or Scale B.
How much does it cost?
Each site usually incurs an individual daily hire rate, and you can find this by clicking through to the page of your chosen park or open space. There is an additional one-off administration charge of £66 (including VAT) per event, for the issuing of your Event Permit. Additional licensing fees may apply if you plan to undertake licensable activities as part of your event - for example a street trading licence, or a Temporary Event Notice (TEN) for the sale of alcohol or some forms of live entertainment.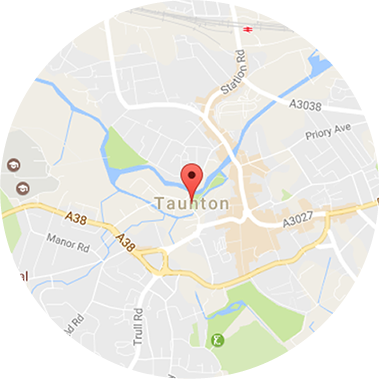 What you can do
Discover venues
The event portal makes it easy for an event organiser to review all Council-owned open spaces available in the west Somerset and Taunton area.
Availability
Once you have found your preferred event space, go to the calendar to check availability and ensure that it has not already been booked on your chosen day. Please note that the Council cannot be held responsible for the clashing of event dates when other activities are organised on public or private land.
Book now
Once you have clicked "Book Now" you will need to create an account and provide some information about yourself, brief details about the event, and any potential licensing requirements. An email will then be sent to the Events Coordinator at Somerset Council who will change the status of your enquiry from 'Draft' to 'Pending'. You can then begin to upload documentation to support your event plans.
The event planning and land hire process - what happens next
Documents to submit to Somerset Council:
Event Management Plan (EMP)
Risk Assessments
Public Liability Certificate (covering the build and break-down periods, as well as the date of your event)
Medical provision process form - depending on the scale and nature of your event (see below*)
If you plan to have inflatables or fairground rides at your event, please ensure that you also include relevant PIPA or ADIP certificates with your event management plan.
Once received, your plans will be reviewed and the Events Coordinator will be in touch via the portal to discuss your event and the suitability of your plans.
Please note that your Event Permit will only be issued, and permission for you to use Council-owned land only granted once Council staff and regulatory partners have deemed your planning documentation satisfactory and adequate for the proposed event.
*For events of a particular category or scale, you will also be required to complete and submit details of the medical provision at your event to the South Western Ambulance Service NHS Foundation Trust (SWAST), using the following form:
Event Organisers Medical Process Form 2 - RETURN TO SWAST
Throughout the event planning process, you will be kept up-to-date on the progress of your plans via emailed links which will be automatically generated when changes are made or comments added to the 'Notes' section.
Attendance at Safety Advisory Group (SAG) meetings
For larger-scale events or those requiring a road closure or where crowd control may be of concern, you may be invited to attend a Safety Advisory Group meeting where further advice can be obtained from partner organisations such as the police, fire and ambulance services, or internal departments such as licencing, highways and environmental health.

Should you require additional support or have any questions, please don't hesitate to contact us.